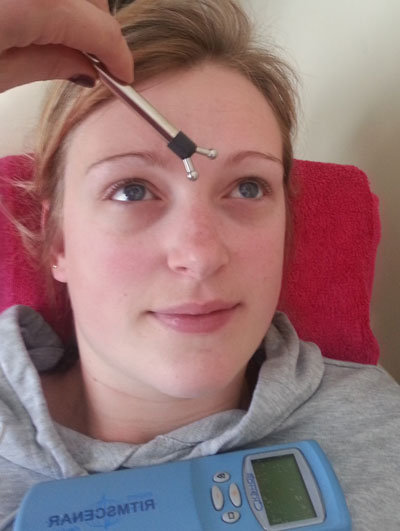 Facial Rejuvenation
Sometimes called a 'face-lift'; Facial Rejuvenation is a non-surgical method of reducing the signs of ageing by encouraging the flow of Qi (energy) and blood to the face.
This hydrates and plumps up the skin to boost the supply of nutrients and oxygen to the face thus helping diminish the appearance of wrinkles and blemishes, giving a more youthful fresh look.
Give your face a treat with the NEW 'Derma 200 Cosmetic Treatment' - enhances skin tissue and reduces the appearance of fine lines and wrinkles. Non-invasive, Surgery Free, Comfortable and Effective.
How does Facial Rejuvenation work?
This treatment delivers gentle dynamic electrical impulses that stimulate the muscles and the skin tissue of the face. The stimulation encourages local blood circulation flow to the skin. This encourages the skin tissue to rid itself of waste material and dead cells more efficiently and results in improved skin texture and a healthy glow.
LOOK GOOD FEEL GREAT !
FACIAL REJUVENATION :
Reduction of fine lines and wrinkles.
Improvement of Collagen formation.
Increase of local blood circulation.
Facial muscle toning and firming.
More radiant skin.
Enhanced overall appearance & health.
Procedure of Facial Rejuvenation :
The anti aging, non surgical face-lift procedure is achieved using a Scenar which is a frequency generating devise, invented in Russia for Russian Astronauts for the medical procedure used in space; as pain management and organ recovery therapeutic agent. This incredible invention was based on the principle of quantum physics.
How does Facial Rejuvenation work  ? 
In health, our body operates at a certain frequency level. Do to many external and internal influences, the frequency level drops. Scenar allows the body frequency to be brought back up to it's original level and the healing takes place instantly.
A Scenar at the skin original "youth" frequency level and apply it on skin in gentle-massage-motion for a duration of a 45 min procedure. The skin "memory" resonates with a new frequency and begins to mimic the amplitude set by the SCENAR, continuing to increase to it's highest level. I recommend a minimum of 7 treatments.  The results are simply astonishing!
(90% of clients, given the  Rejuvenation treatment noticed a dramatic change in appearance immediately afterwards)
Please contact Reception to make an appointment:
 01229 586959.