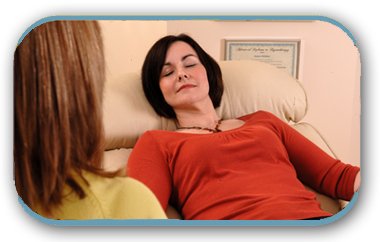 What is Hypnotherapy?
Practitioner : Sheila Levi- Watkins
Hypnosis is the state where the body and mind are in a deep state of relaxation and the mind is focused upon the imagination. All people enter into the hypnotic state several times a day and do not even notice it.
You may be surprised to know that you yourself enter into the hypnotic state several times every single day such as when you watch television or listen to the radio.
How does it work?
Hypnosis works by utilising the powers of suggestion and rapport to enlist the positive healing powers of your subconscious. Your powerful subconscious mind can be empowered to help you move towards potential possibilities of self-development and personal growth.
It uses a safe and naturally occurring state. In the hypnotic state you are always in control of your mind. In reality, the state of hypnosis is simply a special type of deep relaxation to enlist the positive healing forces of your subconscious.
It is a reliable and safe therapeutic technique which is centuries old and is recognised by many branches of orthodox medicine as a valuable alternative to drugs, to accelerate healing and to help relieve pain.
It empowers you to use self-help techniques so that you feel much better.
What is HypnoPsychotherapy?
HypnoPsychotherapy is the practice of Psychotherapy with applied Hypnosis being the primary approach used as a safe and gentle process to help you fully resolve your issues.
Why use HypnoPsychotherapy?
1) If needed, to track back to past events and let go of unnecessary negative feelings & thoughts and to change negative life patterns into positive life patterns.
 2) To learn from and make sense of your experiences of life - the times of great challenge & difficulty and also the times of relative ease & well-being.
3) To guide you to your inner strengths and problem-solving capabilities
4) To leave you with self-help techniques that enable you to help yourself from now on.
5) To help you accept necessary change and personal transformation so that you can live your life in a more constructive and fulfilling way.
What can you expect from Hypnotherapy & HypnoPsychotherapy?
One-to-one sessions of Hypnotherapy & HypnoPsychotherapy in a supportive environment for a wide range of issues.
You can receive Hypnotherapy & HypnoPsychotherapy for reasons of challenge such as anxiety, and you may also have the motivation & have the desire to grow in awareness, to become more true to your self, to reawaken more spontaneity and to feel more alive - I can help both these processes.
Within an environment of warmth, respect and confidentiality, I aim to support and honour the uniqueness of your process. I aim to work with your issues and moment-by-moment experience, to encourage the movement towards increasing your resources, self-understanding and awareness.
We all have a unique experience of life that makes us who we are. This brings a diversity of experiences to each of us, some stressful, some sad, some devastating, some of great joy. What each experience is guaranteed to bring is a new lesson, if we are receptive to the teaching.
Uses 
·       Letting go of unwanted habits e.g. smoking, nail biting, stuttering, bedwetting.
·       Obtaining relief and often remission from symptoms such as: asthma, migraine, gastro-intestinal and neurological disorders.
·       Dermatological conditions such as eczema, psoriasis, neurodermatitis, herpes simplex and even warts.
·       Pain control for minor surgery, dentistry, arthritis and general neuromuscular aches & pains.
·       Hypnotherapy can free people from phobias, compulsions, emotional problems, insomnia, inhibitions, guilt feelings, jealousy and many of the worries & anxieties of everyday life.
·       The use of Self-Hypnosis will help prevent stress and tensions caused by modern day living, reduce high blood pressure and the risk of cardiovascular disease.
·       Hypnotherapy for effective weight-control, increasing work/study/sporting performance, improving concentration and memory, developing the imagination, boosting self-confidence and helping to achieve more of the potential which we all possess.
Benefits of Hypnotherapy & HypnoPsychotherapy
·       Feeling CALMER and more RELAXED as a person ! Becoming more CONFIDENT at work or socially ! Fully RESOLVING your issues ! Feeling like a weight has been LIFTED away from you ! Becoming emotionally far STRONGER and more STABLE ! Feeling HAPPIER and more at EASE with yourself
·       Feeling more in CONTROL of yourself & your life in general
·       Being far more RESILIENT to stress
·       UNDERSTANDING yourself and where your anxiety (really) came from
Sheila Levi-Watkins B.ED. (Hons) C.D.L.C.D.P.C., D.H.P.After gaining an Honours Degree in Education and after teaching in Secondary Schools, I opened the Ulverston Natural Health Centre in 1990.
I am a qualified therapist with many years of experience and training including Hypnotherapy & Psychotherapy, Life Coaching, Performance Coaching, Parent-Link ,Healing Through Art and Meditation techniques.